CHANGING THE FUTURE WITH
MICROBIAL SCIENCE
Our innovative approach to leveraging the power of beneficial micro-organisms is the key to our success. At Smart Microbes we are continuously reinventing our microbial technology to maintain the integrity and viability of our microbes. Our vast collection of beneficial microbes are used to formulate our products to achieve healthful crops and soil biology, while sustaining a balanced ecosystem.
Our advanced technological and proprietary processes delivers innovative products to achieve agricultural sustainability, environmental longevity and profitability to growers.
NOVEL AGRICULTURAL SOLUTIONS
Our proprietary speciality blend contains the Ericoid mycorrhizae multi-species fungi. This product is specific to Ericaceous plants, such as Rhododendrons, Azaleas, Blueberry, Cranberry, Camellias, Heather, Kalmia and Vacinum.
One of the highlights at our facility is our advanced technology developed specifically for biochar activation. When biochar is activated the right way, it has many agricultural benefits. It increases agricultural productivity and provides protection against foliage and soil-borne diseases.
MAXIMIZING CROP QUALITY, yield AND
ECONOMIC VALUE THE NATURAL WAY
FEATURED MYCORRHIZAE PRODUCTS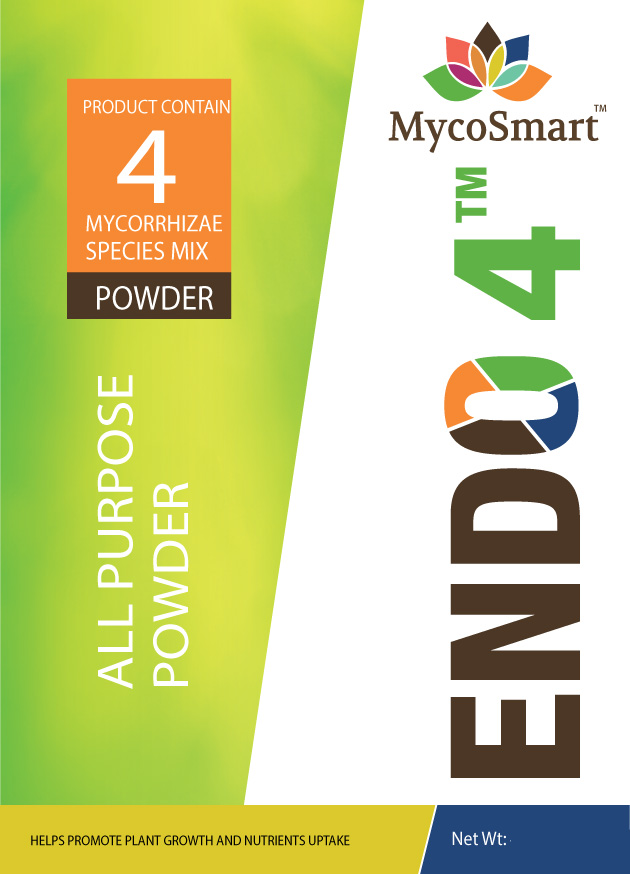 Endo 4 - Powder
Contained in our endomycorrhizae powder is the new and improved generation of mycorrhizae species which is superior in quality and out performs all others. Our powder mix contains 4 endomycorrhizae species fungi with 500 propagules/gm, which optimizes the concentration of our powder for faster results.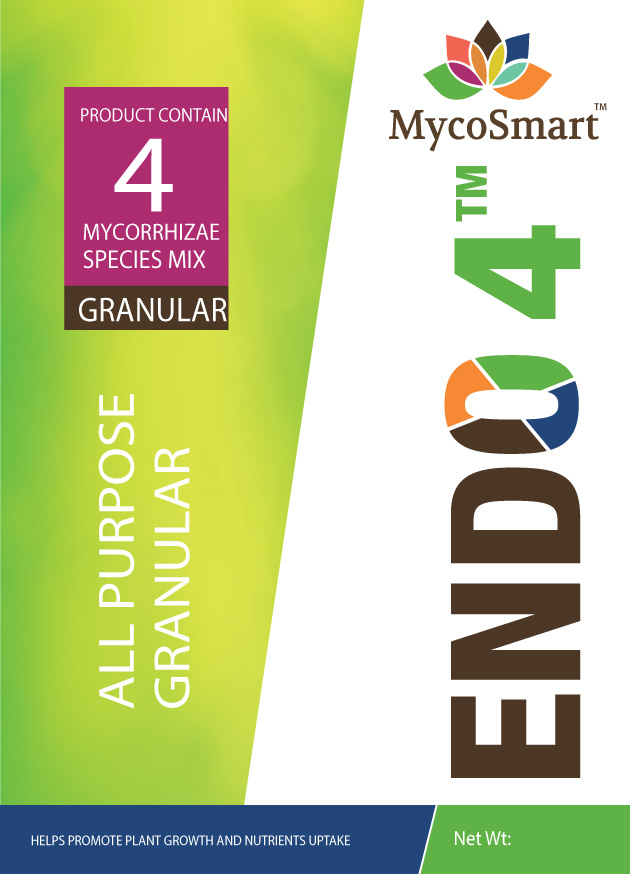 Endo 4 - Granular
Our granular endomycorrhizae contains premium quality clay granules which performs best in varying growing environments and soil PH, salt conditions and growing medias. Contained in our granular mix is 4 endomycorrhizae species fungi with 500 propagules/gm for optimized root colonization.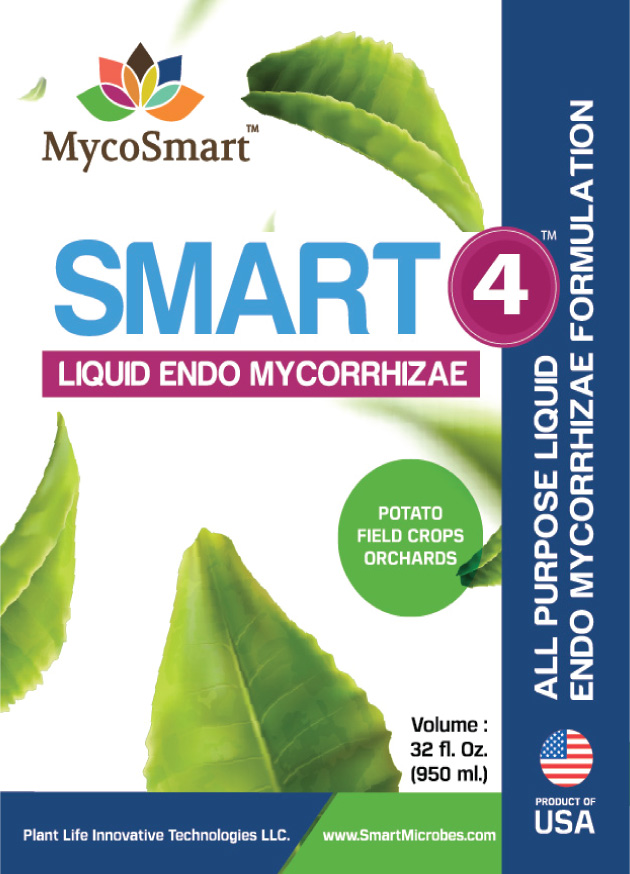 Smart 4 - Liquid
Smart 4 is a super concentrated liquid endomycorrhizae with 15000 propagules/gm and contains our new generation 4 species endomycorrhizae fungi. Our Smart 4 is ideal for root, field and orchards crops with the advantage of perform in existing and varying growing environments.